Micro ZMS - IPTV to DVB-T / ISDB-T Digital Headend
The Micro ZMS takes transcoded IPTV channels (from the Muxing Engine) and generates a DVB-T or even ISDB-T output with just 1 MUX to "inject" up to 20 channels into an existing Coaxial Network. Thanks to the Muxing Engine & the Micro ZMS, the TV's on the Coaxial Network simply need to be "re-tuned" to detect the new IPTV channels that are being injected. The Micro ZMS has a single BCN connector. It is simply necessary to connect a Coaxial Cable from the Micro ZMS to the Headends of the Hotel/Community/Ship.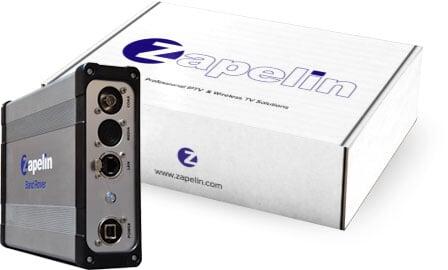 2995€ / Micro ZMS*
*The Micro ZMS will ONLY work with our Muxing Engine.
For every Micro ZMS a Muxing Engine is required.
Contact us or your distributor for volume discounts.
Tax & Shipping costs are not included in this price.
The Micro ZMS must be installed by a qualified TV/Sat Engineer with the appropriate equipment.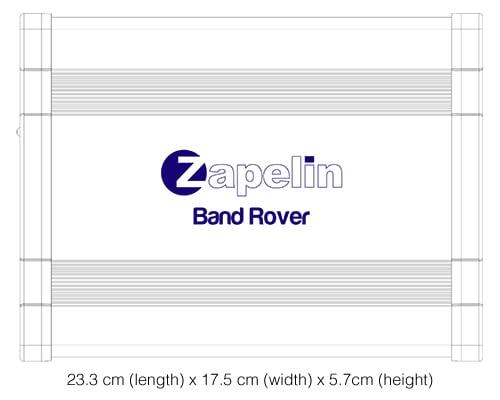 1 Channel Mux (Multiplexers) either DVB-T or ISDB-T transmission.
DVB-T or ISDB-T output
BNC Connector (attenuator may be required)
Constellation: 64QAM
Code Rate: 3/4 . Guard Interval: 1/32
Transmission Mode: 8k
Video Codecs: H.265 (HEVC) H.264/MPEG-4 AVC
Audio Codecs: MP2, AAC
Frequency Bands: UHF, VHF – LCN (Logical Channel Number) allows you to personalise the order in which the channels are listed. Most parameters are configurable in the Muxing Engine which can be done through a Remote Connection. Physical presence is not necessary as long as the ZMS has an Internet connection. Can Inject a maximum of 20 channels in MPEG4 The TV's on the Coaxial Network must be at least MPEG4 compatible in order to be able to tune the channels injected by the Micro ZMS.
POWER: Powered by a 5V DC USB making the Micro ZMS incredibly energy efficient (included).