Nano ZMS - IPTV to HDMI / MPTS/RTP or ZiFi Wireless TV
The Nano ZMS is a tiny devices that takes transcoded IPTV channels (from the Muxing Engine) and is capable of generating either 1 x Output using the HDMI feature or Multiple Outputs using the MPTS/RTP feature that is compatible with many Digital TV Headends in the market. The Nano ZMS also has the ZiFi Wireless Television feature that can "inject" your channels into an existing WiFi Network streaming directly to user devices through the browser.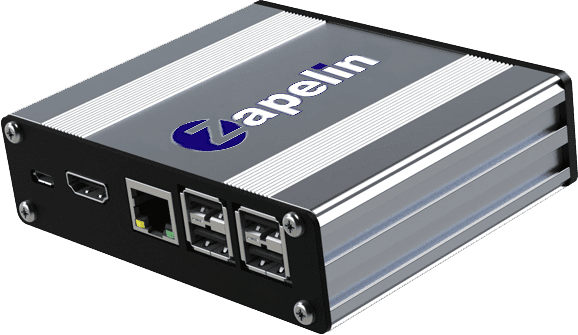 195€ / Nano ZMS*
*The Nano ZMS will ONLY work with our Muxing Engine.
For every Nano ZMS a MUX 2.5Mbits (Muxing Engine) is required.
Contact us or your distributor for volume discounts.
Tax & Shipping costs are not included in this price.
The Micro ZMS must be installed by a qualified TV/Sat Engineer with the appropriate equipment.